Raisa Viktorovna Vartanyan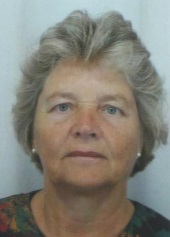 Laboratory Chief, Lead Researcher of the Virus Physiology Laboratory, Candidate of Biological Sciences.
Her research interests are related to respiratory diseases in children caused by respiratory viruses and the problem of the cytomegalovirus and herpes virus infections in children in case of a congenital infection.
Raisa Viktorovna Vartanyan is an infectious disease doctor of the first category, a co-author of development of a method for laryngostenosis treatment in children with acute respiratory diseases using steam-oxygen aerosols in special chambers with automated oxygen supply regulation and maintaining the temperature within the set range (inventor's certificate No. 528932 for croup and asthmatic syndrome treatment method dd. May 28, 1976; inventor's certificate No. 1777903 for the inhalation device dd. August 1, 1992). This treatment method was awarded the Gold Medal at the 45th International Exhibition in Brussels (1996). Improvement of therapy of croup and asthmatic syndrome complicating the course of acute respiratory viral infections in children suing steam and oxygen inhalations further allowed to successfully treat more than 60,000 children with croup of various severity degree. No unfavorable outcomes were registered in the clinic in those years.