Elena Aleksandrovna Gushchina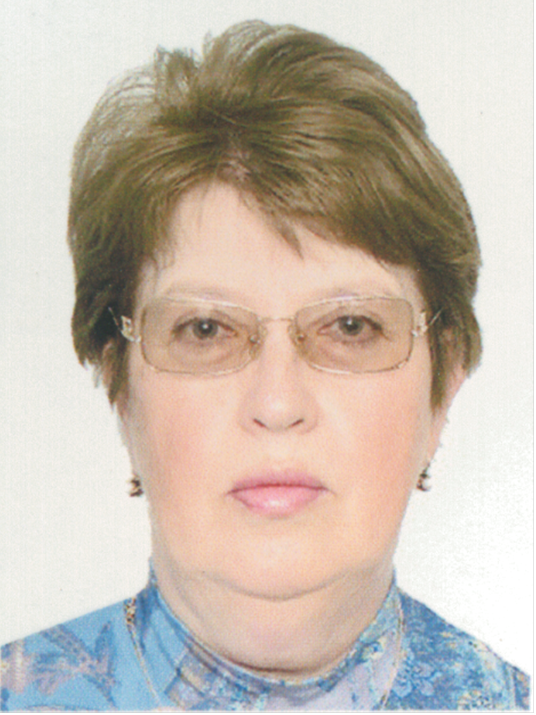 Elena Aleksandrovna Gushchina (born in 1944) has been working in the D.I. Ivanovsky Institute of Virology since 1963 (in the Laboratory of Virus Structure and Morphogenesis). Worked as a chemical technician, a laboratory technician, a junior researcher from 1977, a senior researcher from 1991, and lead researcher from 2002.
In 1971, Elena Gushchina graduated from the evening division of the biology and Soil Department of Moscow State University and became an active participant of a number of studies of the laboratory.
The core areas in her work is studying morphogenesis of a number of new arboviruses identified in the country in tissue culture cells and carriers' tissues as well as morphological identification of isolates of various origins. In 1984, Gushchina successfully defended her thesis on the topic of Morphology and Morphogenesis of Certain Arboviruses Isolated in the USSR, in the Cells of Intestine and Salivary Glands of Ticks and Tissue Culture Cells.
Elena Gushchina took part in the studies devoted to morphological aspects of HIV infection identification in various cell culture models and isolates obtained from patients with HIV.
Currently, microscopic studies of a number of cell cultures are being conducted in order to get a morphological characteristic of the state of the cells used in virologic studies for cell contamination with viruses and bacteria. Involved in studying the structure of nanoparticles and their interaction with cell cultures and tissues. Conducts studies related to morphology of gametal cells contaminated with herpes simplex or cytomegalovirus. Carried out ultrastructural studies of normal cervix and larynx epithelium and the one infected with human papilloma virus; biopsy material from liver of patients with hepatitis C; isolates from carriers (ticks , mosquitoes) in the material of monitoring in Russia.
Studied morphological and other aspects of patients with Viliuisk Encephalitis.
Elena Gushchina is the author of 115 research works 8 of which were published in the last 5 years (articles and theses).
Actively involved in the institute's life, being a secretary of the trade union committee of the institute.