Irina Alexandrovna Suetina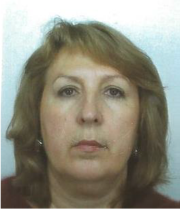 Irina Alexandrovna Suetina, Candidate of Biological Sciences, Lead Researcher of the Tissue Culture Laboratory, Institute of Virology.
In 1977, she graduated from the faculty of Biology of the Latvian State University named after P. Stuchka in Riga, LSSR. In 1978, she entered the employer-sponsored postgraduate program at the D.I.Ivanovsky Institute of Virology of the USSR Academy of Medical Sciences. In 1981, she defended a dissertation for the Candidate Degree in Biology on the topic: "Modeling Chronical Infection of Tick-Borne Encephalitis", major 03.00.03 (Molecular Biology). Upon completion of postgraduate program, since 1981, she has held the positions of Junior Research fellow, Senior Researcher and Lead Researcher in various Institute divisions. She is an author of 80+ scientific publications in Russian and foreign journals. Research interests include cell technologies, nanomaterials, biomedical micro and nanotechnologies, biosensors, and nanobiology.