Olga Vladimirovna Morozova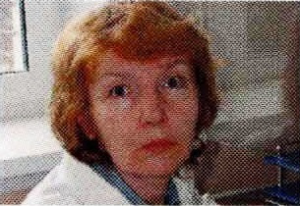 In 1984, she graduated from the Novosibirsk State University named after Lenin Komsomol in the field of Biochemistry. In 1991, she defended a candidate's dissertation in Biochemistry on the topic: "Structure and Functions of Replicative Complex Proteins of the Tick-Borne Encephalitis Virus". In 2001, she defended a doctoral dissertation in Virology on the topic: "Properties of Proteins of the of the Tick-Borne Encephalitis Virus". Since 2009, she has worked at the Immunology Laboratory.
Her main research interests concern the problem of molecular identification and determination of viral loads for tick-borne encephalitis, West Neil fever, Denge viruses and new flaviviridae in invertebrate and vertebrate reservoir hosts, patient blood, in environmental media. Analysis of conformity of vaccine strains and natural isolates of the tick-borne encephalitis virus.
Study of antiviral properties and toxicity of artificial ribonucleases on the base of Ag complexes, peptidomimetics and diazabicyclooctane, interferon inducers, ingavirin and other drugs in vitro and in vivo in respect of influenza, ARVI and tick-borne encephalitis viruses. Development of microfluid chips, using silver and gold nanoparticles for detection of antibodies and virus antigens. Use of biosensors on the base of long-range waves on the surface of one-dimensional photonic crystal for optical detection of virus binding to cells in real time.
O.V. Morozova is an author of 115 papers. Hirsch index is 10.