Lilia Nikolayevna Merkulova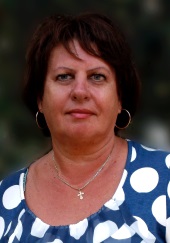 Candidate of Medicine, Lead Researcher of Viral Hepatitis and Clinical Virology Department.
In 1973, she graduated from the Vinnitsa Medical Institute named after N.I. Pirogov in the field of General Medicine. She has worked for the D.I. Ivanovsky Research Institute of Virology since 1990. She is an infectious disease physician of superior expert category.
In 1994, she defended a thesis for a Candidate Degree in Medicine on the topic: "Clinical and Immunological Indicators of Influenza Patients during Treatment with Reaferonum".
Since 2004, she has been the Lead Researcher of the Laboratory of the Respiratory Virus Infections with Drug Trials of the D.I. Ivanovsky Research Institute of Virology.
In 2008, she was awarded with the certificate of Honor of the Ministry of Healthcare and Social Development of the Russian Federation. Professional activities: scientific study of the problem of treatment of influenza and other acute respiratory viral diseases, including testing of new anti-virus products.