Olga Vladimirovna Baklanova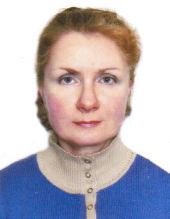 Olga Vladimirovna Baklanova, Candidate of Biological Sciences, Senior Researcher of the Tissue Culture Laboratory.
She graduated from the First Moscow Medical Institute (Pharmaceutical Department) in 1975. Candidate of Biological Sciences (specialty: chemical therapy and antibiotics). She has been working in the Cell Culture Laboratory of the Institute of Virology as a senior researcher since 2006. She has about 50 research publications. Research interests: problem of cell cultivation in Russian low-serum and serum-free mediums, studying cytotoxicity of drugs and chemical compounds showing antimicrobial activity, decontamination of cells from mycoplasms using various physical factors and chemical products.